Finding a Reputable Cosmetic Surgeon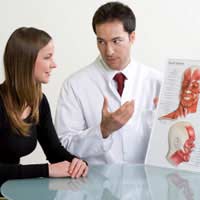 It's estimated that over 75,000 cosmetic surgery operations are carried out in the UK each year. If you decide to go ahead with your own cosmetic surgery procedure, it's vital to find a cosmetic surgeon who has the credentials and experience to perform that specific procedure. Here are some tips for finding a reputable cosmetic surgeon.
Ask Around
If you know people who have had impressive cosmetic surgery work done, ask them who carried it out so that you have a reputable name to pursue.
Book a Consultation
Attending a consultation gives you the opportunity to assess the clinic and see whether the clinic as a whole looks clean and professional. Many clinics will offer you a consultation with a nurse or salesperson, which should be fine for getting the gist of the procedure and have your questions answered but check to see whether it will also be possible to have a consultation with the surgeon who would be operating on you if you decide to have the treatment with that clinic. This consultation should give you the opportunity to talk one-to-one with the surgeon and get a good idea of his or her experience, qualifications and previous work before you commit to signing the consent form. If this isn't offered, proceed with caution.
If your initial consultation involves a lot of 'hard sell' sales talk to try to persuade you to book additional treatments on top of the one that you're enquiring about, this can be a red flag. Use your consultation appointments to assess your general feelings about both the clinic and the surgeon and don't ignore any gut reactions indicating that you don't feel entirely comfortable with either. Cosmetic surgery can involve complicated procedures, and you need to feel comfortable putting yourself in the surgeon's hands.
Credentials
Always ask about a surgeon's experience and qualifications before you agree to them performing cosmetic surgery on you. Look for evidence that the surgeon is a specialist in the cosmetic procedure that you want to have done. If you're not convinced that he or she possesses the necessary credentials, there's nothing wrong with walking away and looking elsewhere. At the end of the day, you're putting your trust in a cosmetic surgeon and this requires you to have no doubts about whether they're the right person for the job.
You can effectively guarantee a cosmetic surgeon's credibility if you use a reputable body to find him or her. For example, you can log onto the website for The British Association of Aesthetic Plastic Surgeons (BAAPS) and use their database to find cosmetic surgeons in your area.
Don't Rush Into a Decision
It's not uncommon to feel pressurised to sign on the dotted line at one or both of your consultations at the clinic, but it's best to stand your ground and insist that you need time to think carefully about your options. Having cosmetic surgery is a big decision and you need to be entirely sure that you've chosen the right clinic and surgeon before you commit yourself. A 'cooling off' period of around two weeks is often recommended to ensure that you've had adequate time to think things through.
You might also like...