Introduction to Cosmetic Surgery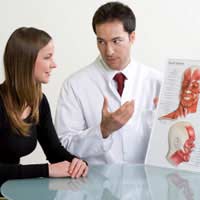 Cosmetic surgery is a fast-growing business with over £225 million being spent every year in the UK. On top of this even more women will weigh up the idea of having cosmetic surgery. If you're one of them, are you clued-up enough on what cosmetic surgery really involves?
What is Cosmetic Surgery?
In a nutshell, cosmetic surgery involves undergoing an operation, not for health purposes, but predominantly for vanity instead (there are some crossovers to this. For example, if a seriously obese person needs to have a tummy tuck or liposuction to get their weight to a healthier level that won't compromise their health). Most treatments mould parts of your body to make them look more aesthetically pleasing.
What Procedures Are Available?
You can choose from a range of treatments, which can include breast enhancements (implants) and reductions, liposuction, rhinoplasty (nose reshaping), Botox, Restylane and collagen injections, tummy tucks, facelifts, eyelid surgery, brow lifting and ear surgery (pinning). For more information on some of these procedures, check out our Cosmetic Surgery articles. BUPA offer a freephone service on 0800 434 6644 on which you can speak to qualified advisors. They can talk you through the cosmetic surgery process, and answer any questions you might have on your chosen procedure(s). You don't have to be a BUPA member to do this.
How Much Does it Cost?
The average cost of cosmetic surgery in the UK varies a lot. Breast surgery is one of the most popular operations, and unsurprisingly is one of the more expensive procedures. On average, breast implants tend to cost around £5750, and reductions tend to be slightly more expensive at around £6000. Liposuction costs around £4450, and rhinoplasty is a similar price at around £4500. A tummy tuck, brow lift and ear surgery all cost around £2500. Eyelid surgery costs around £4000. Facelifts are the most expensive procedure at around £7750. Botox injections are the cheapest option at around £200 per injection, as they don't require actual surgery. The same goes for Restylane and collagen injections.
You can find information about where to find a reputable cosmetic surgeon and/or hospital online through directories, your local directory or by contacting your GP. Once you've done some background research on the procedures that interest you, you're ready to take the next step. This will usually involve selecting a clinic for your surgery. If you're going through a private hospital, they will have a list of selected clinics or hospitals that they use. This may involve travelling a bit further from home, but you can rest assured that these clinics and hospitals will be of high quality. It's also a good idea to have a chat with the surgeon who will be carrying out your surgery, if it's possible to do so. He or she will often be available (by appointment) to discuss your upcoming surgery and quash any last-minute fears and doubts that you may be harbouring.
You might also like...