Buttock Implants: What is Involved?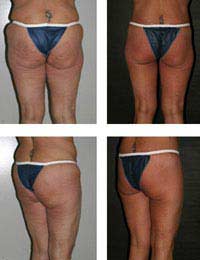 Having buttock implants can be a way to get a bottom that looks curvier and plumper, but getting a J-Lo style butt this way isn't a risk-free proposition. If you're thinking about having buttock augmentation surgery to boost the size and shape of your bottom, here's what you can expect before, during and after the surgery.
Preparing For Buttock Implants
As having buttock implants is an invasive form of cosmetic surgery, make sure that you're completely confident that it is the right option for you. There are alternative options available for increasing the size and shape of the buttocks that are not as invasive, such as having fillers injected.
Your surgeon can advise you on how best to prepare for the procedure, particularly in relation to the general anaesthetic. Smokers will definitely need to stop smoking before the surgery, and certain medications may also need to be stopped in the lead-up to surgery.
What is Involved?
Buttock augmentation surgery takes around two hours and is performed under general anaesthetic so you'll be asleep throughout. A cut is made around the tailbone, which creates a "pocket" underneath the gluteus muscle in the upper area of the buttocks in which the implants are inserted into.
There is another form of buttock augmentation surgery which involves fat being transferred to the bottom from other areas of the body. This can have the effect of sculpting the general body outline while plumping the bottom. The downside of this form of buttock augmentation is the possibility that the fat will be reabsorbed into the body unequally so that one buttock cheek is larger than the other.
What to Expect After Having Buttock Implants
In most cases, you'll need to stay in hospital for a few days. The buttocks will be sore and uncomfortable after surgery. The swelling and bruising will often get back to normal within one to two weeks but it may take several weeks for it to be fully reduced. It is advisable to wear supportive bandages for a week following the procedure to reduce swelling. Sleeping on your back is not recommended for a few weeks after surgery. You can usually sit down after a few days as long as you're not putting pressure on the implants.
Generally speaking, the typical recovery time after having butt implants is around ten to twelve days, and most people should be able to go back to work around two weeks after surgery. Rigorous activity is best avoided for a month or so after surgery as there is a chance that the "pocket" in which the implants are positioned could be affected.
The Risks Involved With Buttock Implants
Possible complications include nerve damage, asymmetrical implants that give an unbalanced look, infection and the accumulation of blood or fluids underneath the skin. Over time, there is also a chance that the implants could change position and look uneven.Most of these risks are not particularly likely but they are something that you should be aware of if you're considering having buttock augmentation surgery.
You might also like...