Cosmetic Surgery: The Deterrent Discussion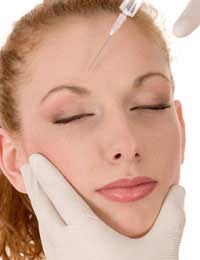 From boob jobs to Botox you probably know of at least one person who has had some form of cosmetic surgery. At least 60 per cent of women have considered or are currently considering having cosmetic surgery, and around 65 000 British women have cosmetic surgery in the UK and abroad. Unfortunately, not all of these operations will be an outright success. Thousands of women fall victim to botched cosmetic surgery each year. Some of these will just be unlucky, but for the vast majority, they dived straight in and took their chances rather than spending time doing background research to make sure that they've chosen a reputable clinic and surgeon. Because of its nature, cosmetic surgery comes with more than a few risks. Here is our guide on why cosmetic surgery is best avoided.
Cost
To put it mildly, cosmetic surgery isn't a cheap option. This is one of the reasons why many women choose to have their treatments abroad, as it's often far less expensive. Unfortunately, one of the main reasons for this is the fact that this cuts a lot of corners. Many foreign clinics and surgeons don't follow the same strict health and safety guidelines as their British counterparts, which means that infections can easily be picked up, leading to possible complications. Many foreign surgeons aren't trained professionals, and many women have returned from one of the numerous popular "cosmetic surgery breaks" completely devastated by the results of treatment received abroad. Of course, this isn't always the case. For every horror story, there are thousands of women whose surgery goes without a hitch, but you can't guarantee that you'll definitely be one of them.
Most reputable clinics will charge in the thousands for surgery. Apart from Botox, Restylane and collagen injections, the cheapest surgery will set you back around £2500 on average. Prices vary a lot, and you'll often find that it's more expensive in and around London.
Risks
The risk of infection is quite high, but there are other possible complications too. Even the stars can't always get it right - Tara Reid, Alicia Douvall and Meg Ryan are just three celebs who know what it's like when cosmetic surgery goes wrong.
For breast surgery, your nipples have to be removed and re-attached. This can lead to infection and your nipples being re-attached in the wrong places or pointing in the wrong direction. Silicone implants can rupture in the future. American research has found a scary number of implants are likely to rupture within ten years of being inserted.
For treatments like Botox or Restylane, risks include an inability to move certain facial muscles if too much is injected. This is less likely if you look for a doctor or nurse who is definitely qualified to safely administer injections, but as Botox and Restylane in particular are still relatively new forms of cosmetic surgery, there's not much known about the possible side effects and risks involved. It's worth bearing in mind that Botox is actually poisonous, although Botox injections only use safe amounts that only work to temporarily freeze selected facial muscles. Restylane is similar, but less harmful. For more information on Botox and Restylane, take a look at our other articles on cosmetic surgery.
Seeing how many cosmetic surgeries go wrong every year is a sobering thought if you're thinking about having cosmetic surgery. It's worth asking yourself whether it's really worth putting yourself through the potential risks and complications, just for the sake of your vanity, particularly as there's no guarantee that things will turn out as you hoped.
You might also like...
My mom has done her tummy tuck in Prague, Czech Republic. She was looking for good clinic but less expensive than in UK. Her surgeon was Dr. Benes at Forme clinic. She was really satisfied with care she got. I was happy that mum finally found solution for her problems and they took VIP care about her. Many thanks
J.B.
- 15-Feb-16 @ 11:03 AM
I had my ba done in Cracow, Poland and I'm on cloud nine. It was perfect. The same standards for less money. I'm so happy!!!
annmc
- 31-Mar-14 @ 7:00 PM
The recent scandal with the French breast implants stands as a powerful deterrent argument all by itself. There's not only the danger, but the problems with removal and replacement, all of which cost more and could possibly leave the body looking even worse. Natural is beautiful all by itself, and enhancement is rarely a good thing.
Mr. Natural
- 4-Oct-12 @ 12:14 PM