Periods and Feminine Hygiene Products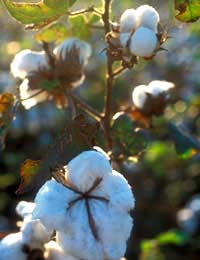 More and more women are turning away from tampons and synthetic panty liners for two main reasons.
Environmental Hazards and Health Hazards
Discarded pads and tampons are a major environmental hazard. The wood pulp used in pads is chlorine bleached which exposes users and the environment to dioxin. Natural alternatives are replaced by manufactured materials and absorbent chemicals, purely for the sake of convenience. Rayon must be bleached in order to make it fully absorbent. Manufacturers in the UK are not required by law to provide a full list of ingredients on tampon packaging. For this reason many British women may not be aware that they are using products containing rayon and other additives.
Dioxin
Dioxin is a potentially harmful by-product of the chlorine bleaching process used in the wood pulp industry, which includes the manufacture of feminine hygiene products, such as pads, panty shields and tampons made from rayon or rayon/cotton blends. Dioxin pollution is a serious environmental problem. Studies show that dioxin can disrupt hormones within the body. Dioxin has been measured in environment at varying levels. It collects in the fatty tissues of animals and humans. Bearing in mind that on average a woman may use as many as 17,000 tampons in her lifetime, she may subjecting herself to a significantly high dioxin exposure. There is a growing body of scientific evidence to support the fact that even low levels of dioxin may be linked to diseases such as breast cancer and endometriosis.
Toxic shock syndrome
In the late 1970's and early 1980's, there occurred a significant outbreak of toxic shock syndrome. The outbreak involved mostly women who at the time had been using super-absorbent tampons of a particular brand. The outbreak was believed to be cause due to certain toxins made by staph bacteria. Symptoms of toxic shock syndrome develop rapidly, and the disease can be life-threatening. In the UK there are currently no more than 40 cases each year.
Organic Alternatives
Organic tampons:These products are made with 100 percent organic, non-chlorine bleached cotton. They do not contain rayon or dioxin. Some brands you can cut them to size.

Disposable menstrual cups:This alternative can be worn twice as long as a tampon and is suitable for any level of flow. Because it collects rather than absorbs, it does not disrupt the natural vaginal environment. There is also no risk of toxic shock syndrome. Once in place it moulds itself to your body shape preventing leakage even when you are most active.
Washable menstrual cup:This version of the cup is made from soft rubber so it can be comfortably worn and easily and gently cleaned. It has a life expectancy of around ten years.
Menstrual sponge:Menstrual sponges do not contain any synthetic fibres or dioxin. They are unbleached and do not carry any risk of toxic shock syndrome.