In Remission From Cancer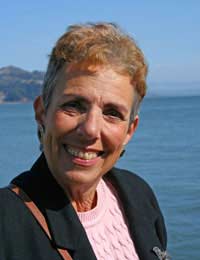 Chemotherapy and Hair Loss
Hair loss (alopecia), due to chemotherapy, can be one of the most distressing side effects of cancer treatment to deal with. Chemotherapy affects the body's healthy cells as well as the cancer cells. Cells in the mouth and the hair follicles are particularly vulnerable because these cells multiply rapidly. Not all chemotherapy causes hair loss, and when it does the effects are only temporary. Whether or not your hair remains as it is, thins or falls out, depends on the drugs and dosages. Hair loss may occur as early as the second or third week after the first cycle of chemotherapy, although it may not happen until after the second cycle of chemotherapy. It may be sudden and rapid, or it may be slow though often it comes out in patches rather than evenly. Hair will usually start to grow back within three to six months after the end of chemotherapy. Sometimes your new hair may have a slightly different colour, curl or texture to it.
Gentle Hair Care
Many hair care products such as shampoos and hairsprays contain harsh chemicals such as bleach, ammonia, alcohol and peroxide. These are chemicals that should be avoided during and after chemotherapy treatment. Many hair care products are actually unhealthy for your hair because they build up on the hair shaft and are difficult to wash out, making the hair brittle and easily broken. If you want to take care of your new hair you may want to avoid products such as hair spray, gel or mousse, or if you must use them, use small amounts so that they will be more easily removed during shampooing. Avoid colouring or bleaching your new hair for at least six months, as could irritate your scalp which is already sensitive. Air dry your air as often as possible and avoid using heating devices such as curling irons and hot rollers; this will help your new hair grow in stronger.
Disguising Thinning Hair
You can use styling techniques to disguise thinning hair to a certain extent. Colouring your hair, body waving it and highlighting it can help. Hair colouring and thickening or waving body products are all alkaline. This causes your hair shafts to swell which will give it extra body and volume. A weave can also make your hair look fuller, but make sure that it is attached properly otherwise it can cause scalp infections resulting in further hair loss.
Choosing a Wig
If you've decided to opt for a wig then the best way to select one that will be the most flattering is by the shape of your face.
Oval Face
Oval shaped face is considered one of the most versatile because almost any length or style of wig will look flattering.
Round face
Avoid bobs that will make your face look fuller.
Square face
Avoid blunt angles. If you opt for a fringe have a wispy cut. A side part is part is better than a centre part to soften your jaw line.
Oblong face
The aim here is to make your face appear wider, Curly wigs will help. Keep your hair just long enough to reach the middle of your neck.
Mastectomy Clothing
Purchasing mastectomy clothing is also a good way to help you re-build your self-image after a lumpectomy or mastectomy. Mastectomy clothes are specially designed for women who have lost a breast. These clothes have special pockets in which you can insert breast forms or pads. They are also comfortable and stylish. Mastectomy bras and mastectomy swimsuits are among some of the most popular items and they come a wide range of sizes and styles to suit all needs.
You might also like...