Fit For Life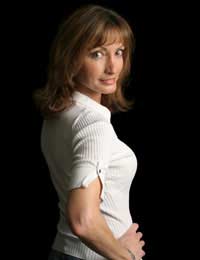 To be in control of your own fitness should be treated as a long term process, not just an occasional aim to lose weight say, for one of life's special events. Establishing an exercise regime when you are young, sets a positive pattern for the future and prevention's better than cure when it comes to health. However, whether weight related to well-being, whatever the issue, it's never too late to try and get back on track. Good health isn't only a physical thing: emotional and mental health is key and if out of balance can manifest badly in the body.
As far as possible, strive for moderation in terms of alcohol intake; say no to smoking, alleviate undue stress with regular rest and exercise. Tune in to your body's needs and be enjoyably challenged but be kind to yourself and never take your health for granted. When anything ever feels amiss, seek advice without delay form the relevant channels - whether GP, nutritionist or other health practitioner. Some fitness matters can be age related. Here's a quick tips checklist to consider - in order for you to be fit at any age, rather than fit for nothing!
How to Be Fit in Your 20s:
At this time, it's often a case of burning the candle at both ends, with career study and socialising or vegetating desk-bound with precious little time to yourself. Try and fine-tune your time management so that you have enough stretching, nutritional eating and some pampering in your day.
How to Stay Fit in Your 30s:
At this age, hormonal imbalance can lead to anxiety and mood swings or even psychosomatic conditions. Exercise releases mood-regulating serotonin and endorphins - feel-good hormones that in addition to keeping fit, give great holistic benefit.
Fit in Your 40s:
The results of a lazy lifestyle and the onset of serious conditions such as osteoporosis and diabetes can of course, occur at any age, but the older you are, the harder to control it may feel. Many under-weight women such as models and dancers run the risk of losing bone density, resulting in osteoporosis. This can often be counteracted by consuming calcium such as canned fish, taking weight-bearing exercise and maintaining the right weight for height. Exercise is also essential if you have diabetes as it can help control weight and cholesterol levels, thereby reducing the risk of cardiovascular disease.
Fit After 50:
Even if you're an overall picture of health and fitness, chances are you may need a little help in specific areas prone to slackening by now. The stomach, bottom and unsightly 'batwing' wobbly backs of arms are the three key culprits. The first two can be addressed by adapting your overall workout to rectify weak spots, but upper arm biceps and triceps need targeting with resistance exercise.
Free weight exercise for triceps and curls: lifting arms to shoulder height while flexing at the elbow with small dumbbells at the gym or baked beans cans at home is effective. Or press-ups from knee position for dual muscle tone. Ask at your fitness class for further tips. Now's a good time to assess and adapt as necessary your exercise regime to ensure you're still safely and enjoyably on the right road to fitness.
You might also like...