Electrolysis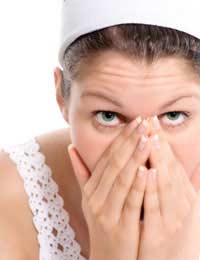 The growth of your hair is a result of both hormone levels and hereditary. Other things that can affect hair growth include drugs, hair colouring, medications illness and temporary means of hair removal. Though normal hair growth is usually desired, hair that is growing on the wrong part of your -such as a woman's face- you may want to consider electrolysis.
Electrolysis is a way of removing hairs from the face or body individually. Modern electrolysis devices, or epilators, destroy the hair by passing a mild, short-wave radio frequency through the hair. This is done by means of a very fine probe (which should be disposable). The probe is inserted into the hair follicle at to shock it and loosen it. The hair is then painlessly removed with tweezers.
How Many Treatments will you Need?
Because many factors affect hair growth, you will need to have several treatments. How many sessions you will have in total will depend upon your needs. Most clients have a treatment once every week or two. A session usually lasts between 25 minutes and 1 hour.
Is Electrolysis Really Permanent?
The electric tweezer method is permanent, in fact, in many countries it is recognized as the only permanent method of removing hair. You can also purchase small electrolysis sets for consumer use in the comfort of your own home.Is electrolysis painful?
Electrolysis usually does not cause any pain or discomfort. You may perhaps feel a slight tingling sensation but certainly nothing more. In some cases you may apply a topical anesthetic if you have really sensitive skin.Are there any side effects?
Electrolysis leaves no permanent side effects. Sometimes, the skin may appear slightly red immediately after a treatment but this is temporary.
Any area of the body can be treated with electrolysis.
How to Choose and Electrologist
Find out their qualifications. See if they are licensed or certified and if their certification is current.
One of the best ways to find a good therapist you can trust is to ask friends and family to recommend one.
Most clinics will give you a free consultation. In the consultation make sure that you ask how the procedure works, how it will feel, how many sessions you will need, how mush it will cost and how much experience they have.
Make sure they use the right technique. Make sure you are getting needle electrolysis; this is the only permanent form of hair removal.
Use your own judgement and common sense. When you go to your initial consultation, have a good look around. Notice is the clinic looks clean. Check out the workers, so they look clean, are they acting professionally? Make sure all the workers are wearing disposable gloves.
You might also like...