Approved Cruelty Free Cosmetic Companies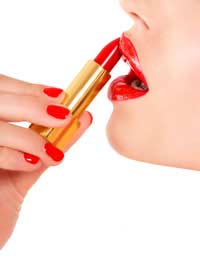 The Humane Cosmetic Standard (HCS) is the only international criteria for beauty products that are definitely and completely not tested on animals. The HCS was launched in 1998 by an international coalition of animal protection groups from across the European Union and North America, including the European Coalition to End Animal Experiments. HCS companies must not conduct or commission animal testing, and must introduce a fixed cut-off date for ingredient purchasing.
Approved Companies in the UK
21st Century Health
Afrumos
Arbonne International
Aroma Crystal Therapy
Aubry Organics
Auromere Ayurvedic
Avalon Natural Products
Beauty Without Cruelty
Bema Cosmetics
Benefits Balm
Better Botanicals
Biorganics Hair Therapy Ltd.
Body & Face St Cyrus Ltd.
Body Shop
Calder Valley Soap Co Ltd.
California North
Caswell Massey Co Ltd.
Co-op
Deeply Founded Beauty
Dermalogica
Dolma Vegan Perfumes
Dr. Bronner's Magic Soaps
Earth Dance Botanical Bodycare
Earth Solutions
Essential Oil Company Ltd.
Essentially Yours
Faith Products (Faith in Nature)
Floritaly
French Transit
Good Earth & Good Earth Catalogue
Green Girl Basics
Greenridge Herbals
Hard Candy
Helan
Hemp Company Ltd.
Honesty Cosmetics
Jacki's Magic Lotion
J&D Black Ltd.
Jason Natural Cosmetics
JR Liggett
Joe Blasco Cosmetics
John Paul Mitchel Systems
Kingfisher Natural Toothpaste
Kiss My Face
Kobashi Essential Oils
Lather
Life in the Woods
Liz Earle Naturally Active Skincare
Louise Bianco
Love The Planet
Make-Up International
Meadowsweet
Montagne Jeunesse (Model Secrets, Chantelle, Fab Face Food)
Moor Spa International Ltd.
Natural BY Nature Oils
Nature's Soap Dish
Neal's Yard Remedies
Nutribiotic
Organic Health and Beauty
Organic Hemp and Nature
Organic Make-Up Company
OrganixSouth
Quinessence Aromatherapy
Red Star Hand Crafted Soaps
Rejuvi
St. John's Herb Garden
Sewing Epressions
Shikai
Studio Magic
Suki
Suma
Tom's of Maine
Urban Decay
Urtekram
W.S. Badger
You might also like...