The Use of Parabens in Cosmetics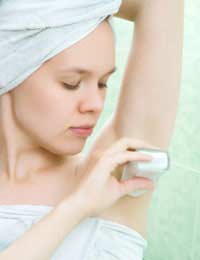 The use of parabens in cosmetics is a controversial issue, as some studies have suggested that they are potentially highly dangerous. Research has shown a possible link to breast cancer, although not enough is currently known about this connection to draw any conclusive links, but parabens are definitely a worry for many people, especially as they are found in almost all of our everyday cosmetics and toiletries.
What are Parabens?
Parabens are used in cosmetics as preservatives to lengthen the shelf life of products. They can be found in a range of different toiletries and cosmetics, including shampoo, conditioner, facial cleanser, fake tan, toothpaste and deodorant. They are effective preservatives and cost little to use, which is why they can be found in so many products.
It was previously thought that parabens were safe to use as they contain very few toxic chemicals, and allergic reactions to them are rare. However, recent studies have raised doubts as to whether this really is the case.
Why Are They so Controversial?
The use of parabens in cosmetics has attracted widespread concern in recent times, mainly as a result of studies linking it to breast cancer. Parabens were found in samples of breast tumours of breast cancer patients.
It is thought that frequent absorption of parabens from deodorants and other toiletries into the bloodstream can make their way to the breast tissues, thus contributing to or even causing the development of cancerous tumours.
Parabens can imitate the effects of oestrogen on a weak basis, which is of particular significance to women. Although all women need this female hormone for their bodies to function properly (a lack of oestrogen can lead to menstrual problems and fertility problems), too much oestrogen can have a negative effect. If cancerous tumours do develop, it can encourage their growth, which makes the disease much harder to beat.
During breast cancer treatment, doctors actually try to decrease the levels of oestrogen in the body so that the tumour does not get any extra encouragement in its growth.
This is currently a grey area, as the effects of parabens are not fully known. Experts seem to agree that they can have an effect on breast tissue, but further research will be needed to get a better idea of whether they can definitely cause breast cancer.
What are the Alternatives?
At this stage, you may well be wanting to know of the alternative options to parabens. Avoiding them is not as easy as you might think, as they can be found in virtually any of the cosmetics and toiletries that are currently lurking in your bathroom cabinet. However, there are other options, and several companies are now offering parabens-free cosmetics and toiletries (particularly deodorants). You may have to pay a bit extra for these, but it will usually be worth it if you are concerned.
If you are worried about the possible effects of parabens on your general health, you are not alone. Even though the links to conditions such as cancer are not yet fully proven, experts have advised against using products that are known to contain parabens, and to look for alternative products instead. These are expected to become increasingly popular as people become more aware of the health problems associated with the use of parabens in cosmetics.
You might also like...