Safe Supplements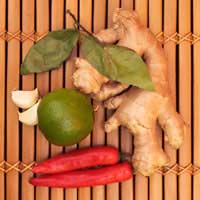 If you have a demanding and busy life style and you feel that you may be compromising your health because you don't always have time to eat a regular or healthy diet, or if you have recently suffered illness, then this may be the right time for you to consider adding nutritional supplements to your daily diet. Many health conditions can be attributed to nutritional deficiencies, such as pre menstrual syndrome and irritable bowel syndrome. However, now more people are taking control of their health by finding a supplement that is right for them.
How do You Find The Right Supplement?
There are hundreds of different supplements out there, so how do know which is the right one for you? First of all it helps to know a little about supplements in general. For instance, you may need a supplement to boost your immune system, or to aid your digestive system, or perhaps to cleanse your liver. Here are a list of common supplements and how they can help you:
Digestive Aids - ginger, anise, cardamom, mint, milk thistle, dandelion, artichoke, beet leaf, hops
Immune Boosters - spirulina, stinging nettle, dandelion, watercress, echinacea, ginseng, thyme, juniper, liquorice, couch grass, lovage, vitamin C, selenium
Liver Cleansers - milk thistle, dandelion, parsley, yellow dock, nettle, kelp, rosemary, sarsaparilla, rose hips
Metabolism Boosters - capsicum, ginger, turmeric, garlic, green tea, kelp
Antioxidants - bilberry, green tea, vitamins C, E, B12, gingko biloba, aloe vera, yarrow, sarsaparilla, oregano, rose hip, rosemary
There are also a number of supplements that are available that can help treat specific disorders such as arthritis, rheumatism and anxiety. Here are some of them:
Anxiety, Stress and Depression - Several studies have shown that St. John's Wort is effective for treating stress, anxiety and mild to moderate depression. It should not be taken if you are pregnant. It should also not be used with indinavir, warfarin, cyclosporin, oral contraceptives, digoxin, and theophylline.

Vascular Diseases - Gingko biloba may be used to treat vascular diseases because of its ability to increase blood flow. Consult with your health care provider before taking gingko. Patients on Quinidine and Warfarin should not take ginkgo. Diabetics should take with caution, as ginkgo may elevate blood glucose levels. Gingko should be stopped a few weeks prior to any surgical procedure.
Menstrual Cramps - Chamomile tea or tincture is recommended to alleviate the discomfort of menstrual cramps. Some people have shown an allergic reaction to chamomile. It should be avoided if you are allergic to ragweed, daisies, or chrysanthemums.
Menopause and PMS - Black Cohosh is recommended for symptoms of menopause and PMS. It is available in capsules, tablets, tinctures, and teas. Women with a history of breast cancer or who are at risk for breast cancer should avoid black cohosh due to the possibility that it may increase the risk of metastasis.
Natural vs. Synthetic Vitamins
There are two basic types of vitamins on the market, synthetic and natural. A vitamin is a complex mechanism of interdependent components, not merely a combination of several chemicals. It consists of, not only the organic nutrients, but also enzymes, coenzymes, antioxidants and trace element activators. It must contain all the constituents so that all these parts can work fully to benefit your body.
Synthetic vitamins are isolates; this means that they do not have the cofactors (enzymes, co-enzymes, antioxidants, etc.) that natural vitamins do. This is why you are advised to take synthetic supplements with food. However, when taken along with a meal, synthetic vitamins compete with food for these cofactors. If the vitamin wins and gets this enzyme it needs, then there is no enzyme left to digest food. One of the main reasons you may be tempted to buy synthetic vitamins is their price. Often less expensive than natural vitamins, synthetic supplements are often the more popular choice.
Your body can very easily tell the difference. Vitamins are absorbed in a very short section of the digestive system. If your supplement does not fully dissolve before leaving this area then absorption will not take place. Chemicals often used to bind the constituents of synthetic supplements together, such as ethylene chloride, work so effectively that it dramatically slows down the rate of absorption.
Even if your pill dissolves in time, that still may not be good enough to benefit your system. Nutrients have to be transported to target cells and metabolised by those cells. Many synthetic supplements use minerals that are inorganic, for example, calcium carbonate (limestone). Because of these chemicals and other unneeded additives, synthetic vitamins may cause digestive problems.
Synthetic vitamins act like drugs forcing the body to change at a rapid rate. Natural vitamins follow the body's natural healing and growth cycle a slower pace. This is why natural vitamins are never highly concentrated; they work naturally with an emphasis on balance not potency. Because they are only fractions of vitamins and because the body cannot absorb them effectively, synthetic vitamin supplements may actually cause vitamin deficiency.
You might also like...