How to Detox Safely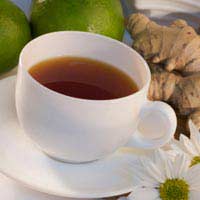 Rather than being solely a weight loss regime, a detox plan is a healthy eating plan that has the benefit of 'cleansing' the system of unhealthy and dangerous toxins. Following a detox plan can be a good way to eliminate these from the body, while also promoting a glowing appearance and a better sense of wellbeing. This isn't necessarily as straight-forward as it sounds, as eating the "wrong" foods can mean that a detox plan
How it Works
Experts suggest that our bodies are constantly exposed to toxins as part of everyday life. If they are allowed to build up, they can contribute to a number of common health complaints. These toxins can include caffeine, refined sugars and carbs, sweeteners (of the artificial variety) and preservatives. Detox plans are intended to rid the body of these toxins so that you look and feel better, while consuming simple foods that give your system a chance to re-balance itself. After all, there would be no point following a detox plan designed to remove toxins if you were continuing to overload your body with them while the plan was in motion!
Detox Foods and Drinks
There are all manner of 'cleanses' available that promise to be able to dispel toxins, but most safe detox plans revolve around eating the right kind of foods and cutting the wrong ones out. The "good" foods that make up the bulk of a detox plan can include fruit and vegetables (preferably organic so that pesticides don't hinder the detox plan), beans, nuts, seeds, poultry, fish, brown rice, tofu (or Quorn products), and for "good" drinks, water and herbal teas. Anything else is widely considered to be fall into the "bad" category and should be avoided during a detox, especially red meats, dairy products (particularly cheese, milk, eggs, butter and margarine), wheat-based foods (like bread, cakes, biscuits and pastry), sweet foods (like chocolate, sweets and other confectionery), processed foods (like ready meals and takeaway meals), salty foods, alcohol and drinks containing caffeine (like tea, coffee and carbonated drinks). Water is particularly good during a detox diet as it encourages toxins to be flushed out so try to get the recommended quota of around eight glasses per day.
Obviously it wouldn't be healthy to only eat the so-called "good" foods for most or all of the time, which is why it's not recommended to follow a detox plan for longer than a week or two at a time so that you're not depriving yourself of the full quota of food groups over a long period. If you're following a particularly intense detox plan that cuts out red meats and dairy products (as well as the traditionally unhealthy treats that make up most of the "bad" foods), this is especially important as you could be missing out on vital nutrients.
How Often Should You Detox?
Because most detox plans are restricted in terms of what foods you can eat, it's generally recommended that you don't detox more than once a year. This should give your body an opportunity to detox on a fairly regular basis without giving it too much to do.
Are There Any Downsides to Detoxing?
When you first start eliminating toxins from your body, you may experience a few side effects like headaches or nausea.
You might also like...