Perfume: Wearing and Storing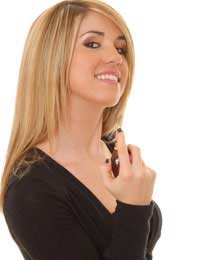 It's not just the concentration of essential oils in your perfume that affects its scent - how you wear and store your perfume can also have a big impact on how it smells on your skin. Here are our tips on the best ways to wear and store perfume.
The best way to wear perfume is to spray it on your pulse points (your neck your wrists, your elbows, behind your knees and in your cleavage). In these areas, the blood flows closer to the surface of your skin, and this creates heat, which makes the scent of the perfume more intense. Alternatively, you can spray some of the fragrance a few metres in front of you and walk into the mist. This will distribute the perfume more evenly across your body, rather than concentrate it in certain areas.
Layering is another good way to wear perfume. Most perfumes are part of a wider range of scented products, including bath and shower gel, body lotion and body spray. As they all contain the same fragrance (in differing quantities), they are all designed to be used together. You can wash in the bath or shower gel, moisturise with the body lotion, and spritz on the body spray afterwards. Lastly, spray on the perfume before you get dressed. The fragrance in the other products is far less strong than the perfume, as they are merely designed to complement it.
Apply your perfume before you get dressed, as perfume can stain your clothes. If you do accidentally get any on your clothes, there are a few things you can do to minimise the damage. Firstly, wash the stained area with warm water, and wash as soon as possible. If this doesn't shift the stain, stain remover can help, but stubborn stains will need a bit of ammonia to treat them. If you're going down the dry-cleaning route, be sure to physically point out the stain and let them know that it was caused by perfume. They can then treat it accordingly. Perfume should be stored in a cool and dark environment, as heat and light can alter the perfume's scent, which can then affect how it will smell when it's on your skin.
Perfume should be used within one to two years of first being opened. If it's not been opened, it can be stored for a long time, as long as it's in a cool, dark place. Generally, the longer you own an opened bottle of perfume, the less intense its scent will be.
How you wear and store your perfume is just as important as choosing the right scent in the first place. You can spend hours searching for the perfect fragrance, but all of that is cancelled out if you allow the perfume to be stored in direct sunlight. This will result in the perfume going off, as well as its scent being altered. The end result is a fragrance that doesn't smell the same on your skin as it did when you first bought it or first started wearing it.
You might also like...