Hypoallergenic Make Up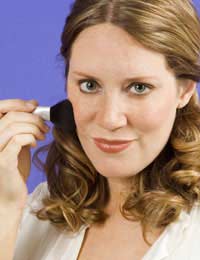 If you've got sensitive or easily irritated skin you will probably find that a lot of make-up leaves your skin looking red and sore. If this is the case, hypoallergenic make-up could be the answer to your prayers. This type of make-up is designed to prevent allergic reactions and skin irritation by being kinder to your skin than the usual cosmetics.
Natural and Organic Make-up
Natural and organic make-up products are a good option for sensitive skin, as long as you don't suffer from allergies and irritation as a result of plant-based products.
Know Your Own Allergies
It's important to understand your own personal allergies. Just as two people will rarely have the same type of allergy, two items of hypoallergenic make-up are usually different from each other as they contain different natural and organic ingredients. If you know which ingredients trigger your allergies, you can easily avoid make-up that contains these, but it gets a bit more tricky if you're not sure exactly what it is that irritates your skin. As a general rule of thumb, the more natural ingredients tend to cause less allergies and skin irritation, as they don't contain harsh chemicals.
Understand the Labels
It's worth pointing out that just because a product is labelled hypoallergenic, it doesn't automatically mean that it definitely won't cause allergies. Manufacturers can put this label on their cosmetics without having to back up the claim with any real evidence. This is primarily because it is just isn't possible to guarantee that you definitely won't have a reaction, as some people have skin that is so sensitive that even something as natural as water can trigger an allergic reaction.
Because of this, cosmetics and other skin care products that claim to be hypoallergenic may not actually cause any fewer allergies than their non-hypoallergenic counterparts. Unfortunately, the only true way to find out whether it really is hypoallergenic is to test it on your skin. Experts advise doing a patch test to do this, so that if an allergy or other skin irritation does occur, it will only affect a small area of your skin.
Despite the flaws in the labelling of hypoallergenic cosmetics, they are by far the best option if your skin is sensitive, as the chemicals in most make-up can irritate delicate skin. On the whole, hypoallergenic cosmetics allow sensitive skin to still be able to wear make-up. Most cosmetics are available in hypoallergenic form, but you will probably have to pay more for the ones that genuinely live up to their claims, as the absence of chemicals pushes the manufacturing cost up.
Since foundation is the base of your make-up and lies directly on top of your skin, it's essential that it doesn't contain chemicals that will then be absorbed directly into your bloodstream. A gentle, water-based foundation formula should work well.
Mineral Make-Up
The new trend for natural-looking mineral make-up is often described as hypoallergenic, as the minerals used contain few chemicals. However, there is an ingredient called Bismuth Oxychloride, which can cause allergic reactions. This isn't the cause for everyone though, so you should simply switch to one that doesn't contain that ingredient if it irritates your skin.
You might also like...