Taking Care of Sensitive Teeth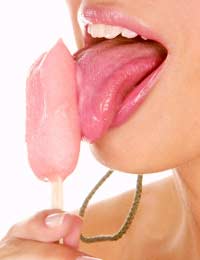 Having sensitive teeth can be very uncomfortable. Sensitivity can be a mild discomfort that starts when you consume certain food or drink through to pain that lasts for hours. Your teeth can become sensitive at any time in your life, but in some cases, it can be an indication of dental problems that need attention.
What Causes Sensitive Teeth?
Teeth become sensitive if the dentine (the layer underneath the tooth enamel) becomes exposed, particularly in the areas where the teeth and gums meet. Here, the tooth enamel is fairly thin, which makes it easier for the dentine to be exposed.
This can be caused by a number of different factors, including:
Brushing too forcefully - Along with brushing in an up-and-down or side-to-side motion, this can wear away your tooth enamel, which exposes the dentine layer more easily.
Dental erosion – Your tooth enamel can be eroded by acidic food and drink.
Receding gums – If your gums begin to recede, this can expose the roots of your teeth. They can make them more likely to become sensitive.
Gum disease – If plaque and tartar is allowed to build up, this can make your gums recede. As well as exposing the roots of your teeth, this can also affect the bones that support your teeth.
Grinding your teeth – This can wear down your teeth, which can result in your tooth enamel being worn away.
Cracked teeth or fillings – Cracks in your teeth can run down towards the roots, which can make your teeth sensitive. This is especially true when you are in the cold, or consume cold food and drink.
Having your teeth whitened – You may find that your teeth temporarily become sensitive after being bleached.
Certain things can trigger sensitivity in your teeth or making existing sensitivity worse. These include:
Cold food and drink (including cold water when brushing your teeth)
Acidic food and drink
Cold temperatures
Toothpastes for Sensitive Teeth
Toothpastes for sensitive teeth are specifically designed to ease the discomfort. As with normal toothpastes, they should be used twice a day as a substitute. It may take up to a few weeks for you to notice their effects. If you are unsure of which type of toothpastes work best for sensitive teeth, your dentist can advise on this.
Should You Consult Your Dentist?
If avoiding the things that make your teeth more sensitive and using toothpastes that are specially designed to treat sensitive teeth has no positive effect on how sensitive your teeth are, book an appointment with your dentist. It is possible that the sensitivity may be due to dental problems that need treatment. He or she will examine your teeth to determine what may be causing the sensitivity, and suggest how best to treat it.
This may take the form of using de-sensitising treatment on the affected tooth (or teeth) to reduce the sensitivity. These can be applied during appointments that are one to two weeks apart so that a certain level of protection is in place. You may need several appointments to build up the required protection.
Another option is to seal up the neck of the tooth (where the tooth meets the gum) so that the dentine is not so exposed.
You might also like...