The Importance of Healthy Teeth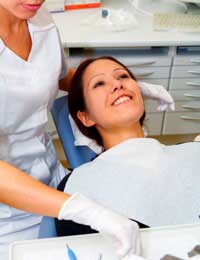 Keeping your teeth and gums healthy is vital for your general health. If you do not look after your teeth and gums properly, plaque and tartar can easily build up. This can create several problems, including gum disease, tooth decay and tooth loss. If you suffer from certain medical conditions, maintaining healthy teeth and gums is even more important. For example, those who suffer from diabetes should take particular care of their teeth and gums as high glucose levels can make you more likely to develop periodontal disease.
Plaque
Plaque is formed when bacteria from your saliva attaches itself to your tooth enamel. Initially, it is colourless and hard to see. Brushing your teeth twice a day with fluoride toothpaste will help to remove plaque. In addition to this, flossing on a daily basis and using anti-bacterial mouthwash will also be beneficial for fighting plaque.
Tartar
Tartar is formed when some of the minerals found in your saliva react with built-up plaque to create a hard white layer. This often happens behind your lower front teeth. If tartar is allowed to build up, it requires a dentist or dental hygienist to remove it. Removing as much plaque as possible from your teeth is the best way to stop the build-up of tartar.
Periodontal Disease
If plaque and tartar are allowed to build up, they can result in periodontal disease. In its early stages, this involves the soft gum tissue becoming irritated. This is known as gingivitis. Periodontal disease is a step further than this, and involves the bone underneath the gum becoming irritated as well.
Periodontal disease has several signs, including:
Red and swollen gums
Bleeding when brushing your teeth or flossing
Bad breath
Feeling as though there is a bad taste in your mouth
Receding gums
Teeth becoming loose
Teeth starting to move apart
The latter signs on this list are indicative of periodontal disease, while the former signs are more indicative of gingivitis. Gingivitis can be treated by having tartar removed by your dentist and taking care to clean your teeth and gums properly. Periodontal disease is more difficult to treat as it is more advanced. However, plaque and tartar deposits can be removed from the relevant teeth. If periodontal disease is detected early enough, it can stop the bone being damaged.
Diabetes and Healthy Teeth
Maintaining healthy teeth and gums is especially important if you have diabetes. If you suffer from high blood sugar levels, you have more chance of developing periodontal disease. Ironically, periodontal disease also has a detrimental effect on your blood sugar levels, which obviously results in a no-win situation. Because of this, you need to clean your teeth twice a day (or more, if you prefer) and floss on a daily basis. Using an anti-bacterial mouthwash can also be a good idea. You should also avoid eating foods that are rich in sugar. As well as affecting your blood sugar levels, sugary and sticky foods can result in an increased build-up of plaque on your teeth.
You might also like...