About Our Site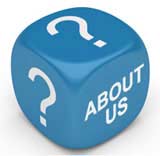 SafeCosmetics was formed to offer a unique reference point on using make up and skin products safely.
We are a fast-growing UK resource for articles on various aspects of health, beauty and wellbeing. The website's content was originally focused on using make-up and skin products safely, but we have since expanded to offer articles that address a wide range of beauty problems and questions. Our expert writers have contributed articles on looking after your skin, body and hair, and bringing out your natural beauty. From diet and exercise tips to the lowdown on cosmetic surgery procedures, we've got it covered. It isn't restricted to women either as we have a section on Men's Grooming.
As well as giving essential information on topics from choosing the right make-up for your skin tone to the type of toothbrush that suits you best, we also offer practical advice in the form of how-to articles. To enrich your knowledge even further, we have quizzes to test your understanding of selected topics, and even case study articles.
If we haven't already covered a topic that you're interested in reading about, please contact us, and we'll do your best to meet your request. We can't enter into personal correspondence, but your comments will be read.
Our concern was that there was no single UK resource for interesting features and practical advice on this subject.
Our features and articles are written by experts - who have experience, or a particular interest in this area.
Our Background
SafeCosmetics was founded by John Rowlinson, the founder of PtS.
John, through PtS, is involved in a number of ventures including software and property companies. A percentage of revenue from these activities goes towards funding SafeCosmetics and a number of similar sites.
Our focus is simply on having experts create the highest quality information possible that is widely read.

Related Articles in the 'Site Information' Category...